---
Uni 201 - The Art of Place: Class 1 | Class 2 | Class 4
---
Implementation: The Planning of a Place-Based Art Project
Resources | Class Notes | Slideshow: Stilt Walking | Overview
News Alert!: 
Tuesday at 5:30 pm, Molly Turner will be bringing her stilts for a teaching/demonstration
Session 3a: 
Develop a plan for implementing an art project from the ground up
Discuss the FREE approach to creating art: A project should be Feasible, made from Readily available materials, and be Ethical and Effective
Session 3b:
---
Resources: 
Spontaneous art action

New York Street Advertising Takeover

---
Class 3 - Notes: 
Treasured Places Compass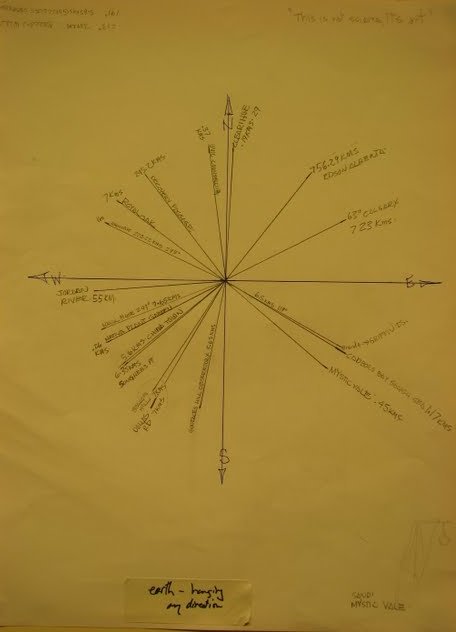 Welcome Week Site Plan

---
Slideshow: Stilt Walking with Molly Turner 
---
The Art of Place: Role of Community-based Art in Academia 
Course Overview:
This course will be an exciting romp through the world of community-based environmental art. Does it have a place within academia on a university campus? Over the course of four classes we'll focus on themes such as building community through collaborative art projects, development of personal sense of place, and empowerment made through enhanced connectedness to the environment and to each other. Each class will be divided into two parts: first will be an interactive session where we will discuss the process of making community-based art from creative conceptualization through to the realization of a formal proposal; and second will be an experiential, or hands-on, session where we will design and create a community art project together. Students should come to class prepared be active, get dirty, and walk outside. In addition to staying up-to-date on class readings and resources, students also will be expected to work on, and contribute to, the community art project outside of class.