Community Mapping session 2
seeing our neighbourhood geography
back to session 1
Environmental Studies | session 1 | session 2

Instructors:
Instructors: Ken Josephson (Community Mapping Initiative; Geography - Cartographer, Graphic Designer/Artist) & Dr. Brenda Beckwith (Environmental Studies Senior Lab Instructor)
Schedule:
Community Mapping: local to global

Break
Art as a voice for research, learning and teaching
Reflection Questions:
What do you personally think are signs of healthy sustainable communities or neighbourhoods?
What does 'sense of place' mean to you?
What characteristics, features or attributes contribute to a strong sense of, or attachment to, a 'place'?
Examples of local community maps:
Here are a few images from Session 1
This is a 'word cloud' of our community planning game: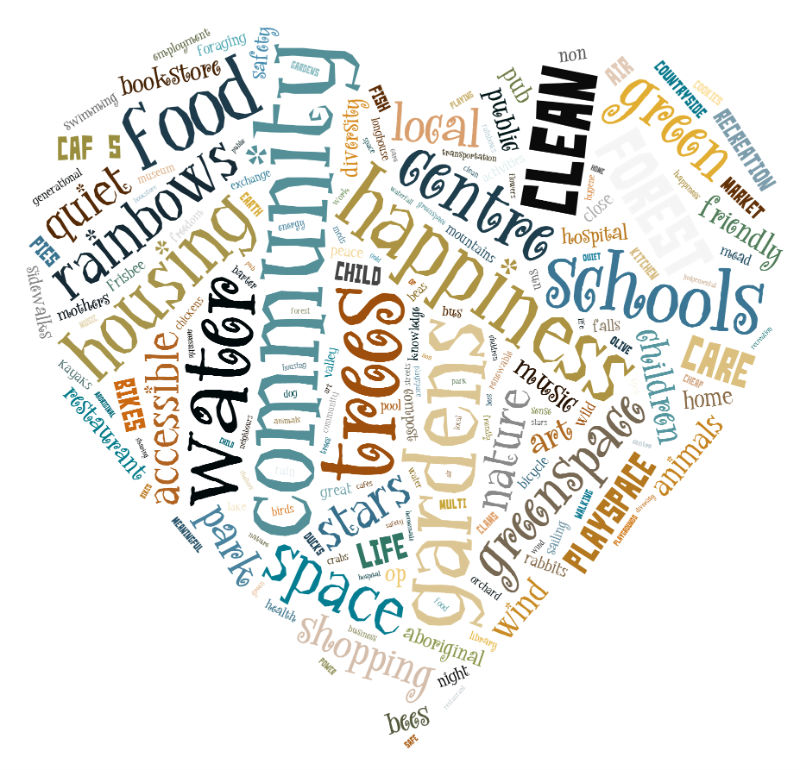 Links, references and videos:
LifeCycles project society - food, health, urban sustainability; fruit tree project; sharing backyards
The wish tree: fall 2011